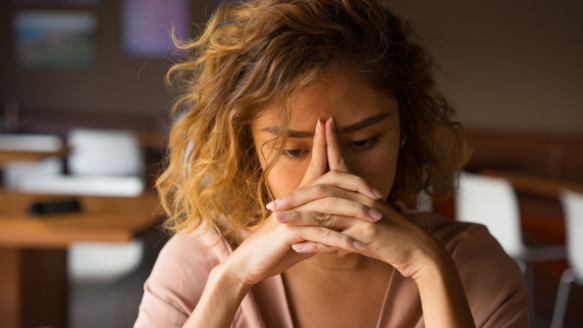 How to Stop Stressing About Money & Avoid Burnout
With many people facing added mental, emotional and financial stress, our overall health has never been more important. If you've been feeling less than yourself lately, you're not alone. It's normal to feel burnt out from everything that's been going on. Unfortunately, burnout can extend to all parts of your life―from work to family and everything in between, including your finances.
Symptoms of financial stress
There are obvious symptoms of financial stress that we can identify when we experience significant situations in our lives, as well as more subtle signs of burnout that can make problem solving seem impossible. Watch for these signs and symptoms of financial burnout:
Constantly thinking about your budget, or lack thereof
Feeling stressed about where your money is coming from and where it's going
Feeling guilty, exhausted, depressed or overwhelmed about your finances
Feeling cynical or apathetic towards your financial goals
Lack of sleep or increased anxiety just thinking about money
If you are experiencing any of these symptoms, you're probably struggling with financial burnout. Luckily, there are ways to combat this so you can get back to feeling like you again―without your money dragging you down.
8 strategies to stop stressing about money
Stressing about money can be a fast downward spiral that prevents you from moving forward to a more manageable situation. We have been working with individuals and families for over 20 years and have identified some concrete ways to take control of your finances. Don't let your budget burn you out! Try these eight ways to stop stressing about money: