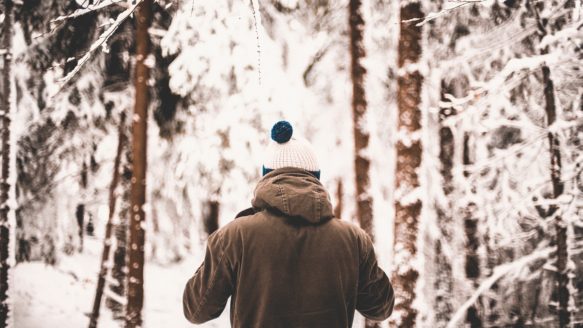 How to Move Forward After a Financial Mistake & Love Yourself Again
Do you have an on-again, off-again relationship with your money? Have you committed financial mistakes that make you want to bury yourself in a hole every time you think about them?
If shame, regret or resentment bubbles up to the surface when you log into your bank account, it's important for you to know that you're not alone. It's normal to make mistakes in life. We're only human! But self-pity isn't useful, and it won't help you achieve your financial goals.
So, whether you forgot to pay a bill, or you are only just starting to put money into a savings account, it's time to forgive any financial follies you have made in the past and start loving yourself again.
Here are 5 steps to help you move forward after a financial mistake and love yourself again:
Step 1: Acknowledge the mistake
In order to move on, you need to accept and acknowledge whatever financial mistake you have made. And be sure to own up to the mistake if it was truly your fault. (Meaning you can't blame Amazon for all those great online deals and take zero responsibility for those credit card charges…) Take this time to assess the damage, so to speak, so you can learn from it.
Step 2: Talk about it
Whether it's with a financial advisor, Money Mentors counsellor or loved one―it's important to talk about your mistake with someone else. They will be able to look at it from another point of view and give you a clearer perspective. While this step may sound scary right now, we promise it'll lift the weight off your shoulders!
Step 3: Focus on the present
Now that you've acknowledged and talked about your financial mistake, it's time to make a plan of action to help mitigate the damage or better prepare you for other financial mistakes that will happen in the future. (Because trust us, they're bound to happen.) What do you have to do next to make sure you're still aligned with your goals? What changes do you need to make now to help you get there? Remember: you'll be more likely to achieve your goals with small, actionable steps than great big leaps.
Step 4: Don't stop learning
Luckily, there are lots of resources to help you become financially savvy and increase your financial education. And many of them are on this website! From financial calculators, spending plans for adults and youth, budgeting workbooks, money tips and free online courses, we're committed to helping you see the other side. And for further inspiration, read the success stories from people who made financial mistakes just like you and have overcome them. But if online learning isn't your thing, we also offer free in-person classes, credit counselling and money coaching to walk you through your financial situation and come out ahead.
Step 5: Let go
At this point, it's important to just let go. You've done everything you can now to help you learn from your mistakes and work towards a brighter future, so there's no point hanging on to the past. You deserve to be free from the guilt, and to give yourself some grace and love again.
The next time you make a mistake that affects your finances, take a deep breath and then say these 3 things to yourself:
It's not the end of the world. If this is the worst mistake I could have made, I will count myself lucky. I will come out of this stronger.
My worth is not connected to my finances. I am more than my money.
If a loved one made this same mistake, I would forgive them. Therefore, I will forgive myself.
Remember, to make mistakes is to be human. Don't let your mistakes tarnish the way you view yourself and your self worth. Take this time to encourage a little more self-care into your daily routine and find a mantra that both releases and motivates you. You will get through this―and we will be with you every step of the way!