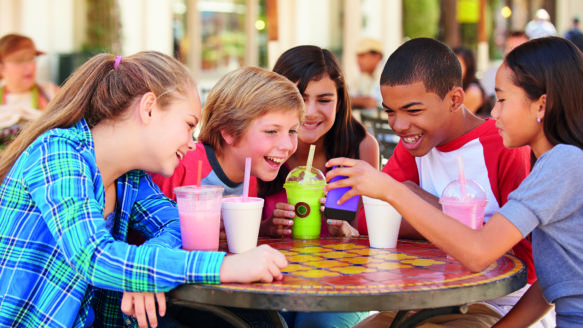 Financial Literacy Resources for Youth
The world of personal finance is constantly evolving and it's more important than ever to stay on top of what's going on and how to stay afloat. While our youth might not need to worry about mortgages, rent or student loans just yet, they're still making financial decisions that could not only affect their financial situation today but also for years to come. From cell phone bills, debit/credit cards and part-time jobs, how they see and understand money can make all the difference.
And Money Mentors is here to help bridge that gap for youth throughout Alberta.
From our free in-school and community presentations, online extension activities, spending plans and more, we're passionate about making personal finance accessible, understandable and fun for youth of all ages. For more information about these free resources or to up your financial literacy game at home, click on the links below.
In-school presentations
Our financial literacy presentations provide students from K-12 with money concepts and skills to help them manage their money. These presentations are tied to the Alberta school curriculum and designed to build on money concepts in fun, engaging and interactive ways.
Elementary: In these grade-specific presentations, students are provided with foundational money concepts that teach them the importance of spending, saving and sharing, as well as understanding the difference between needs and wants.
Junior High: In these grade-specific presentations, students are introduced to the average cost of household expenses, explore the earning potential of different career paths and learn how to set SMART goals. They are also introduced to credit and how to manage it responsibly.
High School: In these grade-specific presentations, students are taught the advantages of good money management habits and the consequences of bad ones. They learn about the different registered accounts, get a deeper understanding of various credit products and the credit rating system in Canada and how to financially plan for post-secondary education.
Teachers, book a presentation now!
Youth in the Community presentations
With two presentations geared for students ages 12-17 and 17-25 in non-traditional school settings, youth learn how to budget, read a pay stub and understand the relationship between education and earning potential. They learn the importance of making good financial decisions and explore the basics of credit and debt and what options there are for paying for post-secondary education.
Book a presentation today!
Extension activities
Teachers, parents and students are encouraged to use our online extension activities to enhance learning and solidify money concepts. The activities offer a great opportunity to dive deeper into money concepts with youth. They may be used to complement their in-school presentation or as an independent activity at home.
Conquer Cashalot
This online game set in medieval times is designed to teach youth the importance of making sound financial decisions. Participants start their adventure as a ranger, advancing to knight and then wizard. Each stage of the game adds new financial concepts and products for students to choose from and learn about.
Spending plan
Lay the foundations for a healthy financial future by helping your youth create and follow this Microsoft Excel spending plan.
Online courses
Our Managing Money & Understanding Credit For High School Students online course explores the advantages of good money management and the consequences of bad money management. Students learn the basics of developing a spending plan and setting SMART financial goals. They explore options for saving money such as GICs, RRSPs and TFSAs. They are also introduced to different methods of borrowing money, including credit cards and loans and examine factors that contribute to the cost of borrowing.
Our Online Shopping with Confidence online course explores what to consider when shopping online. From seller ratings to online tools geared to help you shop wisely, they'll learn ways to reduce the occurrence of fraud.