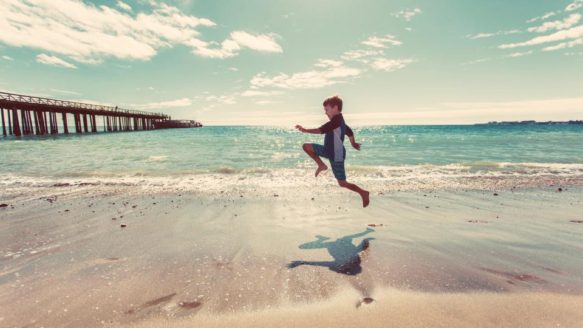 Boring Summer Be Gone
Nobody wants a boring summer and sometimes money can get in the way of that. Try out these tips to avoid breaking your budget!
Plan ahead
First things first―if you know that summer is going to be expensive, budget accordingly. It might be beneficial for your family to save an extra couple hundred dollars a month during the winter to use for summer fun at a later date. Don't pinch your pennies at a time you know you'll be interested in more costly activities.
Avoid peak times
We both know that long weekends on the road, daytime at the lake or weekends at the amusement park are going to be painfully busy and overpriced. Instead of missing out on these fun experiences, do the same but different and spend half as much. Hit the road on a random weekend, go to the lake in the evening and try the amusement park mid-week.
Ditch the restaurant
We don't know about you, but BBQ always dominates dining out in our houses. Who can pass up steak or burgers fresh from the grill when the weather is nice? Alberta BBQ season is limited but it can save you a ton of money you may otherwise spend out at restaurants.
Start gardening
Groceries are expensive and although some of our favourite produce decreases in price during the summer months, it can still be a costly addition to a slim budget. Try growing your own fruits and vegetables. The one-time cost can help you in many warm seasons to come. Another tip is to hit the local fruit picking farms and freeze any leftovers to use in the colder months.
Lose the vehicle
Now that the sun is shining and the cold months are reaching hibernation, consider putting your vehicle into storage. Try to do most of your travelling via bike, on foot or by public transportation. The convenience might win out some days, but when the weather is warm we are all a little bit more patient with our time. Challenge yourself to be environmentally friendly and you'll inevitably save money.
Opt for the staycation
Avoid the high costs of an extravagant getaway and vow to try a staycation this summer. Create your own backyard campground, enjoy a relaxing week at home with your family or check out free activities in and around your community.