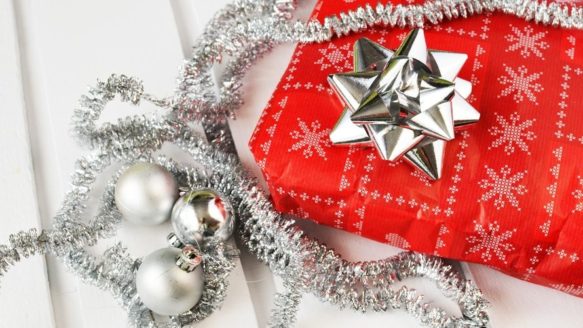 Give a Different Kind of Gift This Christmas
As we get closer and closer to December, the stress of shopping, spending, and staying on budget can start to creep in. The holidays can be tough on your budget if you're not prepared financially.
But what if this year you didn't have to give money, but time? What if this year you wanted to help those in need, instead of those who have it all?
Being in debt can change the time of year that was at one point a time to spoil the ones we love. There is always a way to give back to your community or choose to celebrate your Christmas cheer in a new way – by spending time together helping others.
Here are 5 local services that are in need this year:
Calgary Meals on Wheels – More than a Meal: Christmas Cheer Program
"Since 2010, we have proudly partnered with Seniors Secret Service to bring some extra joy to our clients through the Christmas Cheer Program. Our caring volunteers nominate clients on their routes who they feel could use some extra holiday cheer, and then the Elves at Senior Secret Service work hard to get all the gifts donated from the community."
"Santa and his elves raise funds through Christmas shows and donations from corporate and private citizens. Our reindeer buses (generously donated by Calgary Transit) are filled with the compassion of our benefactors and volunteers who commit their time and heart to make sure that love, sharing and caring are brought to people who may be alone at the most joyous time of year. And you thought you could hide from Santa…"
Seniors Secret Service: Christmas Surprise
"Seniors Secret Service has a large donor base of individuals, service clubs and organizations that contribute resources in the form of gift-in-kind donations. During the 2015 Christmas Cheer program we connected over 3400 isolated or lonely with Secret Santas. On average, volunteers spend approximately $100 for each senior."
The Salvation Army – Events around Alberta
The variety of events to volunteer at or projects to donate to are unlimited among The Salvation Army. Check out their list of opportunities in Calgary, Edmonton, Grande Prairie, Lethbridge, and Red Deer.
---
Unable to volunteer or donate? Try to help out your loved ones or neighbours by simply shovelling their sidewalk, or offering baked goods instead of purchased gifts. More often than not, those are the presents that mean the most.