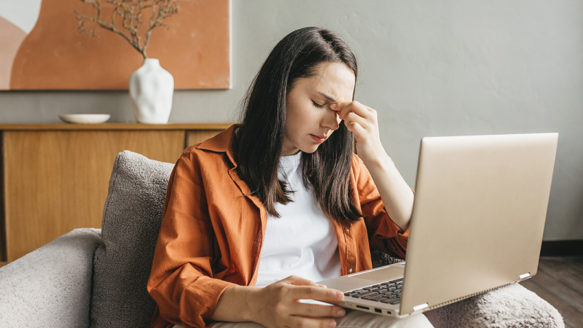 How to Manage Financial Anxiety from Holiday Debt
The holidays are over once again and if you're like many Canadians, you might be starting the New Year feeling financial anxiety from overspending at Christmas and looming holiday debt.
According to an online survey conducted by The Harris Poll for NerdWallet in September 2022, approximately 4 million people have not paid off their credit card debt from holiday spending in 2021. With inflation rising, and existing holiday debt from this year, you may feel overwhelmed and worried about how you are going to pay down your holiday debt.
If you're dealing with financial anxiety from holiday debt, these 5 tips might help!
Tip #1: Assess the damage & check your credit card statement
Before you can rectify anything, you need to know exactly how much you owe. From buying gifts, attire, décor, food, etc. to the unplanned expenses like eating out, little pick-me-ups (like those extra coffees you needed to get through shopping), postage, shipping, gas, cards, Black Friday/Boxing Day sales, etc.―it all adds up! Once you've gone through your debit and credit card charges and made a list of everything holiday-related, you'll be able to put an exact number to your holiday debt and start planning to pay it off.
Tip #2: Prioritize your monthly payments
Once you have a full picture of your debts and continued monthly expenses, narrow them down by priority. Which payments must you make first? (Like your mortgage, car payments and monthly services.) From there, list your other payments and debts in order of priority so you can tackle them effectively.
Tip #3: Create a budget to save money in 2023
Instead of adopting a similar plan of action like your New Year's Resolutions (drastic dieting, anyone?), take the time to create a sustainable budget that won't have you sitting in starvation mode or feeling like you've set yourself up for failure. By understanding how much money you bring in each month and how much money gets directed towards payments, you'll be able to clearly see how much money you have to work with each month to pay off your debts―while still leaving some room in there for life.
Tip #4: Turn your blinders on
You're in holiday debt recovery mode, so the last thing you need to see are more things to buy or experience. Eliminate those temptations and avoid buyer's remorse by trying the following:
Unsubscribe from emails from your favourite stores
Unfollow social media accounts that draw you into their sites (and eventually into their online shopping carts)
Avoid malls or places/events you're more apt to spend money
Talk to your friends and family about finding cheaper alternatives to hanging out and your financial situation
Tip #5: Ask for financial help
If you feel like your debt is over-taking your life and feel helpless trying to manage it all, it might be time to seek out professional advice. Our counsellors are here to help you through all your financial struggles. With our credit counselling, money coaching, financial education and debt consolidation services, you'll be able to reclaim your life and not let your holiday debt hangover get the best of you. For more information on how we can help, contact us or book an appointment to speak with a counsellor near you.
At the end of the day, the holidays are just a small part of an entire year and it's normal to let loose a little during this time. You had a wonderful month filled with good family, friends and food! But to ensure you don't develop a negative money mindset or experience another post-Christmas surge of financial anxiety and debt, plan for this year's holiday season now and check out some great money saving tips from Financial Literacy Month.  We promise it'll help you stress less this time next year!