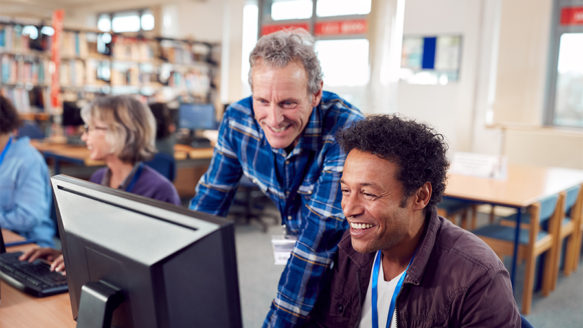 Financial Literacy Month
Financial literacy is an important skill set that can be learned at any age, from young children to seniors. Everyday we are confronted with financial literacy moments where we have to make decisions about how we spend our money whether we are grocery shopping, paying bills, buying necessities, or shopping for things we want. Financial literacy is so important that we celebrate Financial Literacy Month (FLM) every November with games, money tips, online courses, and money challenges, all of which are free.
Financial Literacy Month in Canada
The Financial Consumer Agency of Canada (FCAC) started Financial Literacy Month to help strengthen Canadians' financial literacy. Every November, the FCAC and financial organizations throughout Canada, such as Money Mentors, work together to encourage Canadians to learn more about their finances.
FLM 2022
This year, Financial Literacy Month will focus on managing debt and personal finances to find the right balance as cost-of-living and interest rates rise. Follow along on social media with the hashtag #FLM2022 to learn tips and tricks to improve your finances.
In 2019, the FCAC reported that 44% of Canadians engaged in some type of financial literacy education over the previous five years.
Would you put yourself in this group? If so, fantastic – why not continue that trend and keep an eye out for various financial literacy events over the course of Financial Literacy Month?
If not, this month is the perfect time to start. Money Mentors has a lot going on for FLM 2022 in Alberta including:
30 Days of Money Tips
Keep an eye on our Instagram, Twitter and Facebook pages for our #30DaysOfMoneyTips campaign.
We will be posting a money tip EVERY DAY for Financial Literacy Month 2022.
Yes, you read that correctly, every… single ….day we will bring you a brand new money tip. Everything from budgeting to saving money to starting an emergency fund!
Money Mentors Free Virtual Session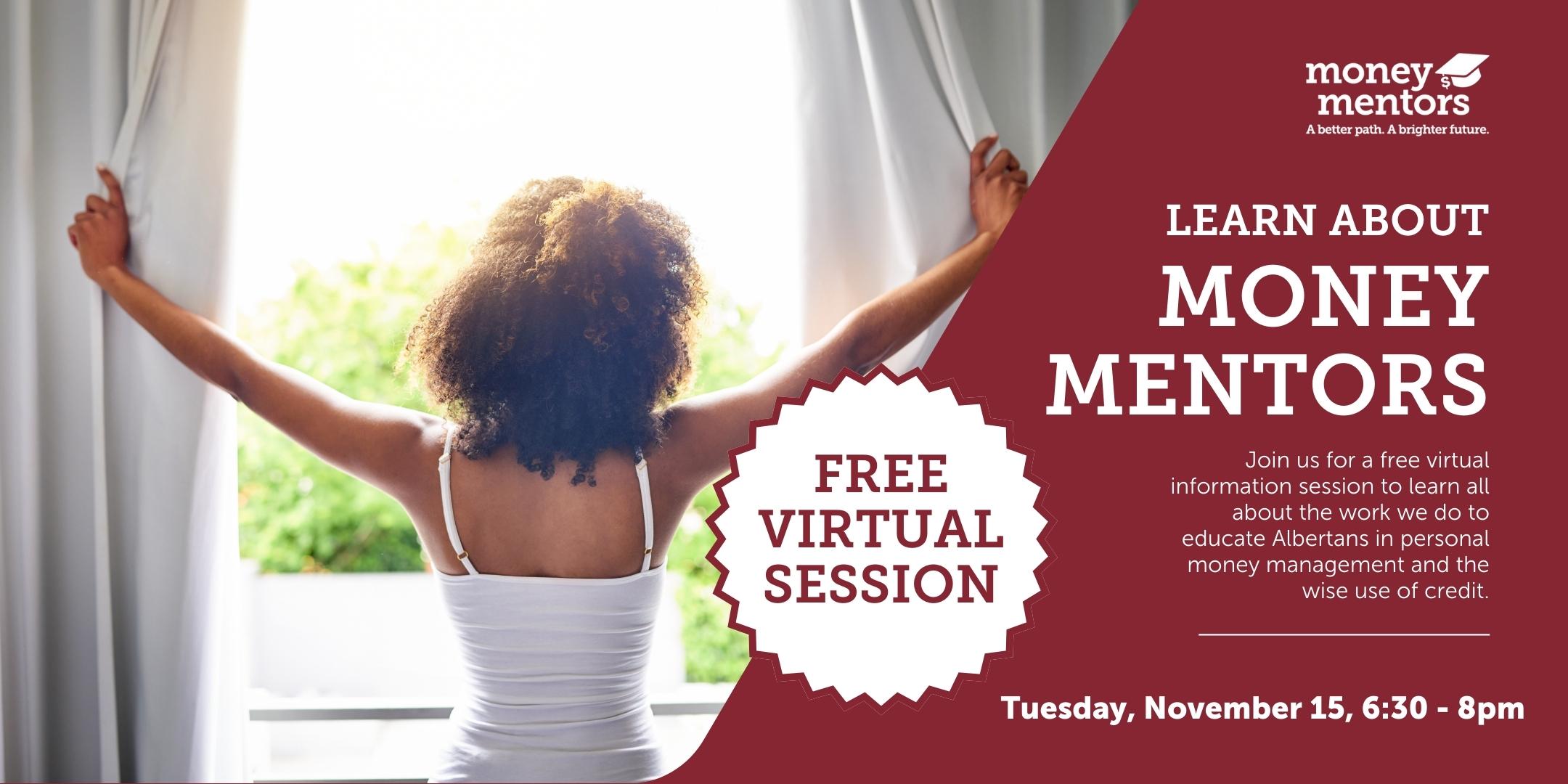 Ever wondered what we do here at Money Mentors?
If you've ever been curious about what Money Mentors does, on Tuesday, November 15 at 6:30pm, you can find out!. We will be hosting a free virtual session where you can learn all about the work that Money Mentors does to educate Albertans in personal money management and the wise use of credit.
Do you know your TFSAs from your RRSPs?
We'll also have an experienced credit counsellor on hand to answer any and all questions you might have on TFSAs vs RRSPs, or anything else finance related. Can't wait till then? Tag us on Twitter @moneymentors, ask your question and use the hashtag #FLM2022 – we'll get right back to you!
In-Person Financial Class in Alberta Cities
Come along to our last in-person financial fitness class of 2022. By attending this in-person course in Calgary, Edmonton, Medicine Hat or Red Deer, you will be entered into a draw to win $500!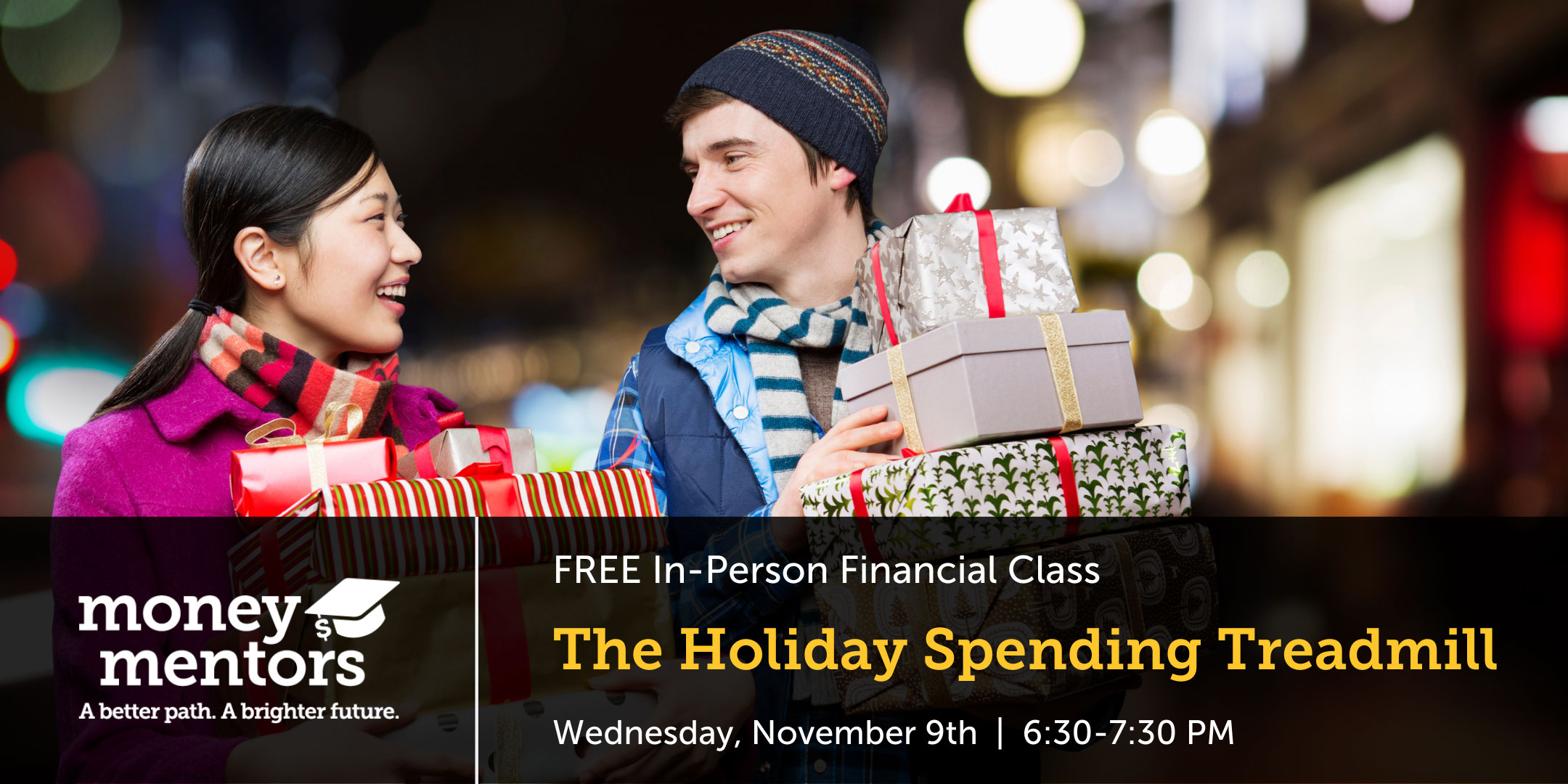 "The holiday season—one of the most stressful times of year—can quickly go from happy Noël to nightmare before Christmas when the bills arrive. With Scrooge's Christmas we can add cheer (instead of fear) to the holidays and prepare our finances for what will inevitably come in the near months."
Complete "The Holiday Spending Treadmill" course for free online and be entered in the draw to win $500.
Money Mentors Top 3 Financial Literacy Online Courses
Try one of our top 3 online financial literacy courses below.
Budgeting Bootcamp
"What's the first lesson at boot camp? It's not a "budget"―it's a "spending plan." We'll not only help you create a realistic spending plan, we'll help you stick to it. Almost everyone earns and spends money, but not everybody saves. By creating a spending plan, you'll be able to save appropriately for your future."
Check out the Budgeting Bootcamp course.
Break the Spending Cycle
"Spending money is something we all do, but did you know that by making a few changes to your spending habits, you can find money to save for your future goals? In this session, learn the top five financial goals needed in every plan, and discover ten habits to help you save and maximize those savings."
Check out the Break the Cycle course.
Fraud Detection & Prevention
"Have you ever been a victim of fraud? If not, you probably know someone who has. Fraud Detection & Prevention provides information on what fraud is, some of the common types of fraud, and how to protect yourself. You will see how fraud affects individuals, both financially and emotionally."
Check out the Fraud Detection course.
Thanks for reading! Consider joining the financial literacy conversation on social media by using the hashtags #FLM2022 and #30DaysOfMoneyTips
Find more information on Financial Literacy Month in Canada this year.