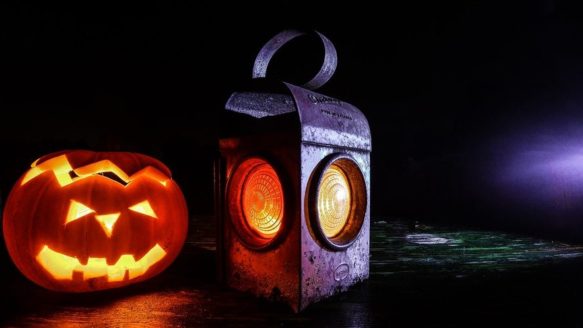 Halloween During a Tough Economy
Halloween can unintentionally become a costly holiday. After purchasing your child's costume, decorations for the front step, a pumpkin and over 100 candies for the neighbourhood kids (as well as a few for yourself)―the price could be steeper than you predicted.
The question is, do you really need to be spending all of that money? Better yet, do you have to participate in the trick or treat festivities at all? If you are in debt, purchasing candies and costumes are another worrisome credit card purchase that you may want to reconsider.
Although a tradition for many communities to participate in together, there are always a few houses who turn off their lights and bow out of the trick or treats. And that's okay. In fact, it's something to consider.
Why can't you stay away from the seasonal scares and festivities? Maybe you can. It's one option to avoid spending money that you do not have. However, there are always the Halloween lovers who would never miss this evening of masked fun, and if you're one of those people, we have some savings tips that might come in handy.
Homemade costumes
DIY has become one of the most common forms of saving money to date. If you can save money by making a costume at home with items you already have, best option! But if you need to purchase items to create a homemade costume? Not ideal. Try to find ideas online using sites such as Pinterest, before going out and spending a ton of money on a project.
Split candy costs with a neighbour
Just like it's a good option to buy bulk groceries and split with friends or family, buying candy can be the same. Why not buy wholesale and divide the overall costs?
Skip the decorations
Spending money to decorate your home for Halloween might not be a good option. After all, pumpkins cost a lot of money considering how long they last. If you do feel it's necessary to splurge, hit the dollar store. Their décor does the same as any other location, but for half the cost.
Limit your candy out-pour
Instead of handing out 4-5 candies per trick-or-treater, half the amount to 1-2. You're still giving and you're still participating.
Only give away candy for a short period of time
Handing out candy all night is always an option, but so is handing out candy for only an hour or two. Instead of keeping your doors and front light on for the entire evening, turn off your lights after about an hour. Better yet, limit yourself by only purchasing a certain amount of candy and call it a night once the bag is gone.
If these ideas seem a little bit bah-hum-bug to you, maybe the best case scenario is budgeting for Halloween expenses in advance. If you know you'll be spending money on candy and costumes, try to create a category for annual expenses and include October 31st funds among the rest.