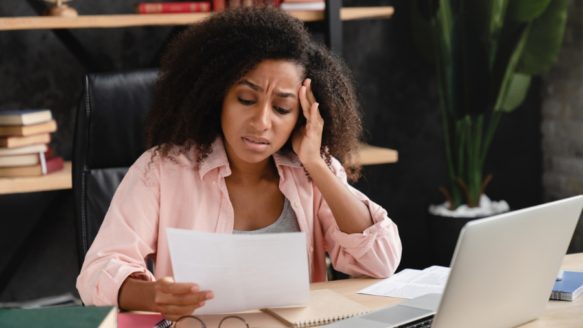 Best Bankruptcy Alternatives in Alberta
If you have been thinking about bankruptcy, make sure you've explored all of the available bankruptcy alternatives to figure out which debt relief option is best for you. As a non-profit credit counselling organization, Money Mentors understands the challenges that Albertans face when struggling with overwhelming debt. We regularly work with clients who owe a significant amount of money and can no longer make their payments. Initially, there can be a desire to "make it all go away" by filing for bankruptcy in Alberta. However, there are various reasons why many Albertans have opted for the Orderly Payment of Debts (OPD) program as a way of avoiding bankruptcy. As well as OPD, there are other alternatives to bankruptcy in Alberta and in this blog post, we're going to outline some of the best options to consider.
Bankruptcy Alternatives to Consider
There are lots of practical options to get out of debt in Alberta, but if you're considering bankruptcy, you likely feel like you're in over your head. We've simplified the process of evaluating debt repayment options by providing both informal and formal ways to get out of debt.

In this article, we're going to cover:
We've also provided a helpful information such as:
Let's start by taking a look at some of the informal and formal alternatives to bankruptcy available for Albertans.
Why should you avoid filing for bankruptcy?
There are a number of reasons to avoid bankruptcy. The first, and most common reason, is the devastating impact that filing for bankruptcy can have on your credit rating. Your first bankruptcy stays on your credit report 6 years after the discharge date. If a second bankruptcy is filed, then the first re-appears on your credit report and both bankruptcies remain for 14 years after the discharge dates. This can make it difficult to get approved for credit or loans in the future. Among other things, this can be a major problem when trying to purchase a home or a car.
Also, bankruptcy can result in the liquidation of assets. This can include personal property such as your home, and in some rare cases, bankruptcy may even result in the loss of a professional license, making it difficult for someone to continue working in their chosen field.
A final reason, and one that we often hear about from clients, is ethical; people feel a duty to pay back what they borrowed. When it comes to the Orderly Payment of Debts program, we often hear from clients who are keen to pay off their debts in full that the fixed 5% interest rate for the OPD program is fair.
Informal Alternatives to Bankruptcy
Filing for bankruptcy comes with considerable consequences like remaining on your credit report for 6 years and being listed on public record. It is important to review all of your debt options, including informal alternatives to bankruptcy which may carry less consequences and offer more privacy than bankruptcy.
Informal bankruptcy alternatives in Alberta include debt consolidation loans and debt management programs. These debt repayment options typically help you pay back most or all of your debt at a lower interest rate and do not impact your credit rating.
It is important to note that you can talk to your creditors (the companies you owe money to) and ask if they have debt repayment options that can better support your repayment efforts. Make sure you ask questions to find out what the terms of repayment are and if there are any consequences to informally restructuring your debt repayment. However, some creditors may not agree to these arrangement.
Debt Consolidation Loan
Debt consolidation loans are a common way for you to combine your debts into a single monthly payment. Usually administered by your financial institution, consolidation loans are a good first point-of-call before you think about a more formal option. When you apply for a consolidation loan, your financial institution will assess your situation based on your credit rating, income, and the amount of debt. Under this option, you will usually pay less interest and you may still have access to the credit that was paid off by your consolidation loan. To save you money, the loan must have a lower interest rate than the outstanding loans. Destroying all but one of your credit cards will help you stick to your plan.
Debt Management Plan
With a debt management plan, also known as a debt management program, a credit counsellor will mediate between you and your creditors to come up with a solution that works for both. Like the debt consolidation loan above, this option involves combining all your unsecured debts into a single monthly payment. It does not include secure payments like your mortgage or car payments or government debt such as student loans and taxes. You usually pay back 100% of your debts, it often comes with interest relief, and there is a fixed 5-year term. Asset protection is dependent on the deal struck between you and your creditors.
However, as a voluntary agreement, this option is not legally binding and may not be agreed upon by all creditors. If your debt situation is a little more complicated, you may need to consider a more formal alternative to bankruptcy.
Formal Alternatives to Bankruptcy
While informal alternatives to bankruptcy might be a better option than bankruptcy, it's important to note that a formal alternative is not necessarily an unattractive option in comparison to an informal debt repayment plan. Every debt situation is so unique and choosing a debt solution depends on so many factors. With that in mind, once you have explored informal alternatives to bankruptcy it's now time to consider formal bankruptcy alternatives such as the Orderly Payment of Debts program in Alberta or a Consumer Proposal. These are legal options that offer more protection throughout the process.
The Orderly Payment of Debts Program
Administered in Alberta by Money Mentors, the OPD program is a debt management program which is legislated under the federal Bankruptcy & Insolvency Act (BIA) and monitored by the Province of Alberta. The program is a court-ordered legal proceeding. With a fixed interest rate of 5%, many clients find the program to be a stress-free way of consolidating all of their debts into a single monthly payment.
One of the things that sets the OPD program apart from other alternatives to bankruptcy, is the level of hands-on engagement from our unbiased, qualified credit counsellors. We often hear from clients that the level of attention, connection and compassion they receive on our program is truly life-changing.
Paying off your debts is hard, and unlike many of the options listed, at Money Mentors we aim to be by your side every step of the way. Of course, the primary objective is for you to become debt-free. However, we also want to help you to build better habits, improve your financial literacy, and make real changes that will stick with you after you finish the program. That's why paying off your debts is only one part of what we offer at Money Mentors. You'll also have your very own credit counsellor and access to a range of financial literacy resources.
Consumer Proposal
A consumer proposal is a formal, legally binding agreement between a debtor and their creditors to settle the debt. It is an option for individuals who owe less than $250,000 in debt (excluding mortgage debt) and who are not able to pay their debts. Administered by a Licensed Insolvency Trustee (LIT), they work with you to develop a proposal to your creditors, which is then subject to a vote by the creditors. LITs administer consumer proposals and bankruptcies. They are for-profit businesses so it is in their best interest to sign people up for a program that they administer. You will need to pay fees to file a consumer proposal and fees can vary on a case-by-case basis. Consumer proposals are more expensive than other debt relief options such as OPD.
Which is the Best Alternative to Bankruptcy?
The main bankruptcy alternatives include debt consolidation loans, debt management programs, consumer proposals and the Orderly Payment of Debts program in Alberta. The best alternative to bankruptcy for you depends on your individual circumstances. To help you decide on the best debt solution, book a free appointment with a non-profit credit counsellor at Money Mentors.Regardless of what type of debt help you need, our credit counsellors will aim to provide you with advice that is truly tailored to your individual situation and weigh the pros and cons of each debt relief option.
As a non-profit credit counselling agency managing the OPD program on behalf of the Government of Alberta, our mandate is to provide unbiased advice to all Albertans. For that reason, our credit counsellors consider all debt relief options and recommend the best option for our clients whether or not it is the OPD program. From refinancing loans and strategies to pay down credit card debt or ways to pay off gambling debt and cut expenses, we are here to help you along your financial journey.
If you would like to have a more in-depth conversation with one of our non-profit credit counsellors, give us a call today or book a free appointment.