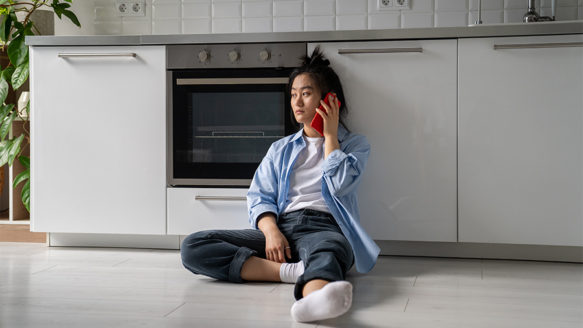 The Pros and Cons of a Consumer Proposal in Alberta
When debt piles up and stress about money keeps you up at night, it's time to seek out debt help to understand your debt repayment options. Generally, you have three options: eliminate your debt, fully repay your debt, or reduce your debt. A consumer proposal, which is different from a debt settlement, is an agreement with your creditors to reduce what you owe and pay it back within the specified timeframe. To help you determine if a consumer proposal is the right choice for you, it's important to understand the pros and cons of a consumer proposal in Alberta.
Assess Your Financial Situation
Before you decide which debt repayment plan is correct for you, it's important that you get a clear picture of your complete financial situation. We believe the wisest move is to chat with an unbiased, non-profit credit counsellor near you. They'll offer advice tailored to your unique situation to provide the best debt help for you.
A comprehensive assessment of your income, assets, debts, and expenses is essential. This helps determine if you're financially underwater, where your debts outweigh your assets making it difficult to pay them off. If this is the case, bankruptcy might be suggested. Bankruptcy may bring immediate relief but can have ramifications for your credit moving forward. However, many people try to repay all of their debts (when they are able to). The Orderly Payment of Debts program available to Albertans exclusively through Money Mentors enables you to pay back your debt in full over five years, at a low interest rate, but you must have an income that can support this level of debt repayment. If a person does not meet the requirements for the OPD program, another alternative to bankruptcy is a consumer proposal.
How Does a Consumer Proposal Work?
A consumer proposal begins with a Licensed Insolvency Trustee (LIT) assessing your financial situation, evaluating your assets, liabilities, and monthly expenses. They will create a proposal outlining the terms of repayment, which is then presented to your creditors for approval. If the creditors representing a majority of the debt accept the proposal, all parties will be legally bound by the terms and you will begin making payments as outlined in the proposal.
Pros and Cons of a Consumer Proposal
Navigating the realm of debt management, many Albertans have turned to consumer proposals as a beacon of hope. This approach presents a viable alternative to the typical debt solutions, but, as with any financial strategy, there are both pros and cons of a consumer proposal. Here, we unpack the advantages and disadvantages so you can make an informed decision.
Pros of a Consumer Proposal
Reduced Debt Payments
A consumer proposal offers a structured way to renegotiate your monthly debt obligations. By consolidating and potentially reducing these payments, you can find some breathing room in your financial commitments, making the mountain of debt more like a manageable hill.
Example:
Mark, an Alberta resident. With multiple high-interest credit cards, his combined monthly minimums amounted to $1,000. After initiating a consumer proposal, those hefty payments were consolidated and cut down to a more manageable $600 per month.
Legal Protection
Once you've filed for a consumer proposal, you gain immediate protection from any legal actions your creditors might have considered, such as wage garnishments or lawsuits.
Example:
Clara, a Lethbridge school teacher, faced threats of wage garnishments due to her accumulating debt. The moment she filed for a consumer proposal, those threats were halted, offering her peace and stability.
Avoiding Bankruptcy
Opting for a consumer proposal can be a middle-ground solution, allowing individuals to tackle their debts without resorting to the more drastic step of declaring bankruptcy.
Example:
Raj, a small business owner in Edmonton, knew that bankruptcy could spell the end of his business dreams. By choosing a consumer proposal, he managed his debt without completely derailing his entrepreneurial journey.
Cons of a Consumer Proposal
Fees
A consumer proposal comes with costs, including trustee fees, which can sometimes be higher than other debt relief solutions.
Example:
James, who's involved in a fledgling startup in Calgary, was already on a tight budget. When he compared the costs of a consumer proposal to Alberta's Orderly Payment of Debts (OPD) program, he found the latter was more cost-effective with no fees, full debt repayment in 5 years and a fixed interest rate of 5%.
Credit Impact
Though not as severe as bankruptcy, a consumer proposal does result in a dip in your credit score, which can impact future financial endeavors.
Example:
Sophie, a young graduate in Edmonton, hoped to buy her first car soon. However, after entering into a consumer proposal, she realized her credit score had been affected, possibly delaying her eligibility to be approved for a car loan.
Limited Eligibility
A consumer proposal has eligibility criteria, notably a debt limit. If your unsecured debts go beyond a certain threshold, you might need to seek alternative financial solutions.
Example:
Patrick had a mix of significant personal loans, credit card balances, and tax bills. Upon tallying his debts, he discovered they exceeded the $250,000 mark, making him ineligible for a consumer proposal.
So, is a Consumer Proposal the Right Option for You?
In the complicated world of personal finance, it's clear that there's no one-size-fits-all solution. A consumer proposal can be a good choice for some Albertans, and for others there are better debt solutions for their situation.
A key step in ensuring you're on the right path is seeking guidance. Consulting with a free, unbiased non-profit credit counsellor offers a personalized perspective, shedding light on the options that align best with your financial landscape. Through their expertise, you can navigate the pros and cons of consumer proposals and other alternatives, ensuring you make an informed decision.