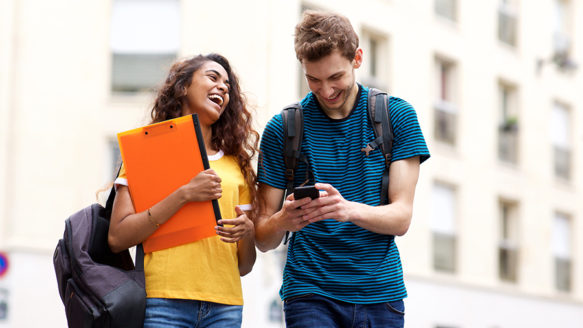 12 Ways to Pay Off Alberta Student Loans Fast
Student loans can be a big financial burden, especially when starting a career and working towards financial stability. So if you're looking at a letter from MyLoan or NSLSC and are feeling a bit overwhelmed, you're not alone. However, taking a strategic approach and having a clear goal can help you pay off your national and Alberta student loans fast.
The Government of Alberta has recently taken steps to address the growing financial difficulties for students and graduates, announcing a two percent cap on tuition fee increases, an increase in the income threshold for student loan repayment assistance from $25,000 to $40,000 and an extension of the interest-free grace period from 6 to 12 months. These are all good policies, but they highlight just how difficult it can be for students to support themselves financially.
Here are 12 steps to help you achieve financial independence and pay off your Canada student loans as fast as possible.

Understand your Alberta Student Loans and Canada Student Loans

It is common for students in Alberta to graduate with two different loans – a provincial loan (usually administered by MyLoan) and a national loan (usually administered by the NSLSC).

Knowing what debt to pay off first is difficult, but you should begin by compiling a comprehensive list of your student loans, noting their outstanding balances, interest rates, and loan terms. This information will help you prioritize which loans to tackle first and make informed decisions about the best student loan repayment strategy.

For more information on the specific details of student loan repayment, visit Albert Student Aid.

Track Expenses and Make a Budget

Create a detailed budget to track your income and expenses. This will help you understand how much money you have to start paying off your student loans. You may need to consider some money saving tips for students if you don't have a surplus.

Need help with your budget?

Let us help

Not only do we offer a free downloadable spending sheet, but if you'd like to book a free counselling session, one of our credit counsellors will help you go through the spending sheet and fill it out. Give us a call.

Set a Student Loan Repayment Goal

You can't hit a target you don't aim at! So make sure you establish a goal for paying off your student loans and calculate the monthly payment amount required to achieve that goal. This objective will help you stay focused and motivated on your journey toward financial freedom as you receive a dopamine boost with each repayment. Practice other methods for debt repayment to be as successful as possible.

Don't forget to write down each repayment date in your money diary and score it off each time. Your brain benefits from seeing tasks physically checked off!

Customize Your Student Loan Repayment Plan

There are a number of ways you can customize your Alberta or national student loan repayment plans. For example you can make sure your payment dates match your schedule, increase or decrease your payment amounts or even change to bi-weekly payments (more on that in the next step).

Consider Biweekly Payments

This is a popular method for other types of loan repayment plans, including mortgages and car loans. Making bi-weekly loan payments allows you to make a full extra payment over the year, reducing your loan time and the overall amount of interest that you'll pay.

Refinance or consolidate Your Student Debt

If you borrowed from multiple sources to fund your studies, it might be a good idea to consider consolidating your loans. There are a number of ways to do this, and the best option for you will depend on your individual situation. Money Mentors offers a debt consolidation program called the Orderly Payment of Debts (OPD) program which includes student loans.

Check out our page on debt consolidation for more info or give us a call for a chat.

Make Extra Student Loan Payments

Whenever possible, make extra payments towards your student loans. This will help reduce your initial balance, allowing you to pay off your loans more quickly and save on interest. We understand that this step is easier said than done, but try cutting back on spending where you can to save that extra bit of cash for extra student loan payments.

Automate Your Payments

Set up automatic payments to ensure you make payments on time. This approach not only saves you money but also prevents late fees and potential damage to your credit score. Additionally, you can have peace of mind knowing that your payments will always come out automatically. You can switch off the part of your brain that needs to stay vigilant about remembering to make payments, resulting in more mental energy for other things and better overall mental health.

Use Windfall Income

If you receive a bonus, tax refund, or another source of windfall income, consider using it to make a lump-sum payment towards your student loans. This can help you make substantial progress towards your debt-free goal.

National Student Loan Forgiveness

The Repayment Assistance Plan (RAP) was set up by the Government of Canada to help those who cannot afford to pay off their student loans. If you qualify for RAP based on your income, the Government of Canada will pay the interest on your federal loan and will also begin to make payments on your principal after 60 months of RAP or 10 years after you finish school.

The RAP is also available for Alberta student loans. Find out more info here.

Generate Extra Income

Seek ways to earn additional income, such as taking on a side gig or freelancing. Use the extra money you earn to make additional payments towards your student loans.

We understand this can be a difficult step, especially if you are already working full time. We brainstormed some ideas for a side hustle in an earlier blog post called What is a Side Hustle & Why Do You Need One?

Stay Committed and Focussed on Your Goal

Paying off your student loans isn't easy, but with determination and persistence, you can achieve your goal. Monitor your progress, celebrate milestones, and stay focused on the benefits of becoming debt-free.
By following these 12 steps, you can develop a comprehensive plan to pay off your student loans faster and enjoy financial freedom sooner. Remain committed to your repayment goal, and remember that each payment brings you closer to a debt-free future!
If you need any additional information or would like to chat to a non-profit credit counsellor about your student loans, book an appointment or give us a call.
Frequently Asked Questions
Can student loans be forgiven in Alberta?
You can apply for an enhanced Repayment Assistance Plan for your Alberta student loans through Alberta Student Aid.
What is the fastest way to pay off student debt?
Making extra payments towards your student loans is the fastest way to pay them off. Use any windfall income such as tax refunds, birthday money or bonuses to make additional payments on your loan. Alternatively, consider generating extra income with a side hustle or second job.
Do student loans go away after 10 years in Canada?
Student loans don't go away after 10 years in Canada. However there is something called the Repayment Assistance Plan that is available for both your national student loan and your Alberta student loan. See step number 10 above for more details.
What other options do I have to pay off student loan debt in Alberta if I don't qualify for the Alberta Repayment Assistance Plan?
The Alberta OPD program is an easy and stress-free way to repay all of your debts, even government debt such as income tax and student loans. If you qualify for this program, you can be debt-free in five years. Find out how by scheduling a free, confidential appointment to talk about debt repayment. Have questions?
Need more information or want to talk to an accredited financial counsellor for peace of mind? Let us help.
Call 1-888-294-0076 or book an appointment. It's free for all Albertans.