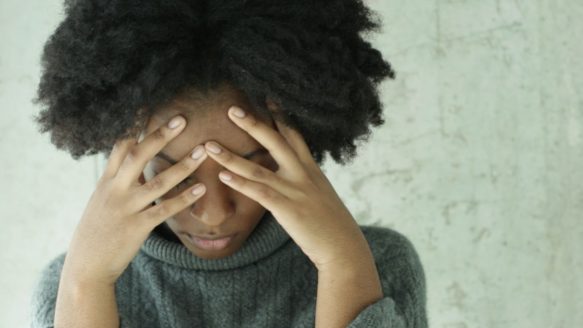 How Much Debt is Too Much Debt?
How much debt are you currently holding? Thanks to lower income levels, inflated housing prices with larger mortgages and a higher cost of living, personal household debt has doubled over the past 30 years⏤and Albertans are not immune to it. Money Mentors Counsellor, Brian Betz, shared his thoughts on Canadians' growing debt over on Alberta Primetime, and how to get ahead. Take a look below!
Full transcription:
According to a new report from Stats Canada, households in our country owe $1.67 for every dollar earned. It's the highest level of personal debt Canadians have seen yet. Brian, what does this news about the household debt ratio mean?
Well, in itself, it's a number. But the more interesting thing for me is this number has doubled. In 1990, we were in the low eighties, and so in the last 30 years our debt load has doubled. There's a lot of factors at play here. As a credit counsellor, that's a big issue.
Is it normal for the country to see this much personal debt?
It's a very complicated situation. Part of it is housing prices. Housing prices have gone up, therefore mortgages have gone up. The other thing that's happened is the ease of credit. What we didn't have a lot of back in those days, which people seem to forget, were credit cards. And credit cards are the "big evil" as far as we're concerned because it's so easy to spend money. It doesn't really hurt you in any way. It's a lot trickier to hand over actual money, cash, than it is to just punch in a pin or sign on the dotted line. So is it normal? It's the sign of the times, maybe, but I don't like it.
And what's the situation like amongst Albertans?
Well Albertans over the years have traditionally had higher incomes. Therefore, we spent more money. It's tough for Albertans because we see all of these people making more money and we don't understand or see what's behind those assets. You don't know if they've borrowed money for their lifestyle, or not. You just see people getting rich and you want that, too. Albertans do actually have the highest level of debt across the country. And now with our oil situation and economic downturn, our incomes have decreased. People are struggling to maintain their finances.
So is it all bad though? There are other reports saying that many people have increased their net worth by investing smartly.
You're asking a credit counsellor, haha. I think it's bad! I'm not going to say anything to the contrary. But I think it's human nature. Our wage growth has not kept up with inflation, so people are earning less. I don't know if you can say it's good to take investments on or not, because housing prices will continue to fluctuate. Some people will say, "You have to take on that debt in order to buy that house, and you're going to build that equity." But there's only so much that people can afford.
So then what's an okay amount of debt for a household to carry?
That's a tricky question! It's hard to say because everyone's situation is so unique. I think one of the problems here are the banks⏤they're not your friend and they're not going to be able to tell you what you can or cannot afford. They want to sell you as much debt as they can. I started out in banking many years ago and back in those days you really had to go through hoops, even just to get a credit card. These days, every bank is handing them out left, right and centre.
That being said, if you have any debts and need some unbiased analysis, we can help you at Money Mentors. Our counsellors can give you a free analysis on your financial situation and help you find the best solution to your debts.