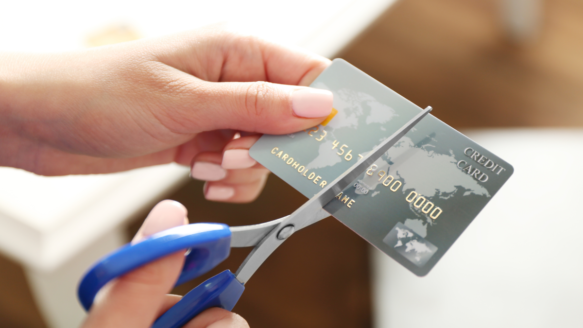 The Cash-Only Budget
By now you've probably heard a lot about the cash-only budget. This method of spending can be highly effective and change the way you spend forever. That's because this challenge urges you to purchase all your food, coffee, clothes, entertainment, etc. using only cash. For those who need to curb their spending or see exactly where their money goes, this is a great financial challenge to try out!
How to live on a boring budget
That's right, we said it. Saving is boring. Saving doesn't include that new restaurant you're dying to try out or your favourite pants in this season's colours. Saving money is the very definition of not spending, so how can you find the fun in a self-imposed financial lockdown? If we're being honest, maybe you can't. At least, not how you currently define fun. But what if, for one year, you simply skipped a few of the big money-sucking events and activities that pull your budget into panic mode? The pandemic gave us pause and the opportunity to identify what we truly value, and could it be that it's not about the money and the things, but rather about human connection?
Plan movie nights at home with friends (because we can do that again!), make popcorn instead of buying snacks, and set a budget for the weekend where you're more likely to socialize than spend. This is where that cash budget comes in. If you have an envelope with cash allotted for weekend fun, then you have to creatively define how to stay within that amount because there are no debit cards or credit cards to back you up. Adapting your habits with small changes can result in big savings.
So how can you switch to a cash-only budget? We've rounded up our five best practices below!
5 tips for a cash-only budget: