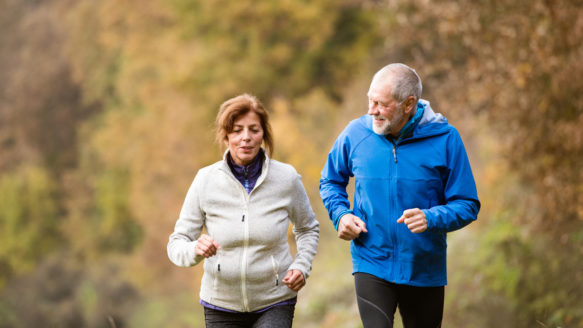 5 Fresh Ways to Save Money
…without having to drop your favourite things!
Use discount websites to find out the latest deals in your area

Why spend more in store when you can spend less just by hitting up one website? Shopping doesn't have to do major damage, as long as you spend time to research the products and ensure you are getting the best deals.

Go on vacation without breaking the bank

Browse all the airlines, hotels and rental cars before you make your purchases. If you want to save money on a vacation, purchasing last minute is not the way to do it. Studies have shown the best time to purchase flights is 8 months prior to your take off, and mid-week on a Tuesday or Wednesday.

Don't be afraid to skip the 5-star hotels for a motel, hostel or even a campground. If you're going with a larger group, check out rental properties that might be easier to split and more accommodating for cooking your own meals instead of going out to eat.

Also, choose the cheaper destination that might offer you similar wants. Looking for hot weather and chilling by the pool? Skip LA and Vegas, and shoot for Phoenix or a lake in BC.

Lastly, you don't need new outfits for a vacation! Try mixing up what you would normally wear and test out outfits with older clothes before you pack.

Swap the night out with friends for a night in hosting an event

Instead of going out for dinner and drinks with your friends, why not host a potluck at home? Better yet, try any of the ideas listed below:

Wine tasting
Have all of your friends bring their own bottle and share in the same experiences a restaurant would provide. Each person must be a sommelier of their own bottle by describing the flavours, pouring the tasters and encouraging the sniff and swish just like Napa Valley!

Clothing swap
Each person should bring 2-3 items of clothing they no longer wear, but that are still in good condition. This provides everyone with an opportunity to head home with a new product that was free!

Games night
Have each friend bring their favourite board or card game. At the beginning of the night, split into teams and dive into a competitive battle for winner takes all! Winner could take home a baked dessert or another low-cost prize donated by the host.

Skip the costly gym membership and try out new ways to stay fit

Although the gym might have some equipment that you find essential to your workout, sometimes you can adjust to ensure you are still benefiting your body in the same ways you would be otherwise. Running outside doesn't have to be purely for cardio. Try doing hills, intervals or sprints. Go for a hike with friends. Try using your local playground for pull ups and arm exercises. Check local community centres for free use of tennis courts, soccer fields, beach volleyball courts and football fields.

In the winter time, find a free fitness channel on YouTube to follow and watch prices at stores like Walmart for free weights and workout mats that could go on sale.

Costco doesn't have to be costly

How many of us find ourselves buying in bulk thinking that we are going to save in the long run, but end up wasting product? Pair up with a family member or friend who likes to shop for similar groceries and go together. Split the bulk products and split the cost. Save yourself half on groceries, and even half on your membership!

As for other grocery stores, ensure that you are trying to shop on days which they choose to lower prices. Did you know that grocery stores raise prices before the weekend and lower them Monday evenings? This means that Tuesday nights and Wednesdays during the day are the most cost-effective time to hit the grocery stores. Another tip would be to check the higher and lower shelves for the stock and products who can't afford to be at eye level. Follow research telling you which stores give you the most bang for your buck each year, as they tend to release a ranking.
Overall, spending less doesn't mean cutting yourself off from events, friends or fun ways to spend your time. It means giving yourself an opening to be more creative and find the best techniques to be more functional with your money.