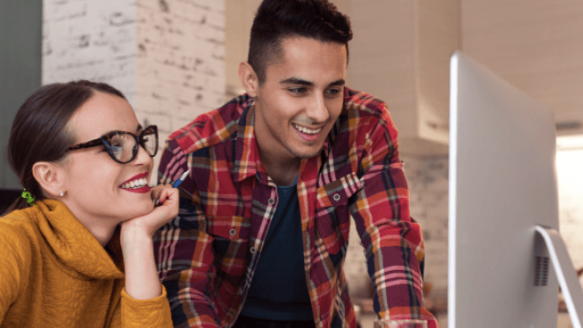 Best Money Saving Apps and Websites
As our phones replace cash, with the ease and convenience of a digital wallet, it's easy to overspend. Thankfully, there are some great apps and websites that can help you stretch your hard-earned dollars. If you find it difficult to save money towards a goal on a regular basis, there are many great apps to automate your savings so you don't have to think about it. With newly found savings, you can choose to pay down debt, save for retirement, splurge on your guilty pleasures, or venture on a much-deserved vacation.
Best apps to budget and save
There's an app for just about everything these days, from meal-prep to meditation. So it only makes sense that there are a bunch of excellent apps designed to help you budget more effectively and save your cash. We've chosen some of our favorites below.
Mint Money Saving App
Best for: Viewing your finances all in one place and keeping tabs on your financial health
Price: Free, with optional in-app purchases
Mint is a free budgeting app that tracks your bank accounts – spending, income, bills, and credit score. It makes note of your spending patterns and creates a budget, making your finances that much easier to understand. One of the great things about Mint is the visual presentations it provides, showing your net worth in simple, clear graphics.
MoneyWise Pro
Best for: Getting to grips with your personal finances and daily expenses
Price: $6.99
MoneyWise Pro allows you to easily create budgets, monitor cash flow and set up standing orders. Apparently, MoneyWise Pro is the only money management app that supports tagging transactions with labels, allowing the app to filter your data easily and effectively.
One of our incredible counsellors, Jason, uses the app. He says: "The app is easy to set up and is great for budgeting and tracking monthly and annual spending. The feature for tracking bank account balances isn't reliable unfortunately. However, this doesn't affect its usefulness, in my opinion, as I wouldn't want it attached to my bank account anyway."
You Need a Budget
Best for: Changing the way you manage money and creating stress-free finances.
Price: Free trial for 34 days, and then $14.99 a month.
You Need a Budget (YNAB) is a fantastic resource to help you get on track with saving and spending. The app has a number of great features, including the ability to connect with your bank, sync your account across multiple devices, set goals and track them, a loan calculator, and detailed reports on your spending and saving.
52 Week Money Saving Challenge App
Best for: Keeping you on track with your savings goals
Price: Free, with optional in-app purchases
The 52 Week Challenge app helps you reach your savings goals by saving a little each day. The idea is to build up the amount of money you save each week. You start with $1 the first week, $2 the next, followed by $4, and by the end of the year you should have saved $1378. The challenge has been very popular, and this app gives you a little help in sticking to the task.
One of our wonderful counsellors, Yve, suggested the 52 Week Challenge. She said "It's helpful to do the challenge with a buddy system. Find someone who can keep you accountable, and then you can help each other to complete the challenge."
Tip Yourself
Best for: Saving money by cutting back on things like eating out.
Price: Free for basic features, $9.99 for Tip yourself Pro
Tip Yourself is a fun and unique way to save up some extra money. The way it works is as follows: create a virtual tip jar and give it a name (Vacation, Condo Deposit, New Car) and then reward yourself each time you achieve something (going to the gym, getting chores done). It's as simple as that, and those little tips can add up to a big payday!
Dave Ramsey – Every Dollar
Best for: Budgeting and managing your finances
Price: Free, with optional in-app purchases
We would be remiss if we didn't mention Dave Ramsey who has inspired countless numbers of people to turn their financial woes around and build great money habits. His excellent app "takes the guesswork out of managing your money" and allows you to see your spending and saving plan in a clear and simple user interface.
One of our excellent counsellors, Nyamal, uses this app. She said: "This is the first app I used to create a budget because it ensures every dollar has a job. Knowing where your money is going helps you feel in control. It is easy, free, user friendly, and helps you track expenses. I love that you can create categories to help you organise and plan."
Best grocery and cash back apps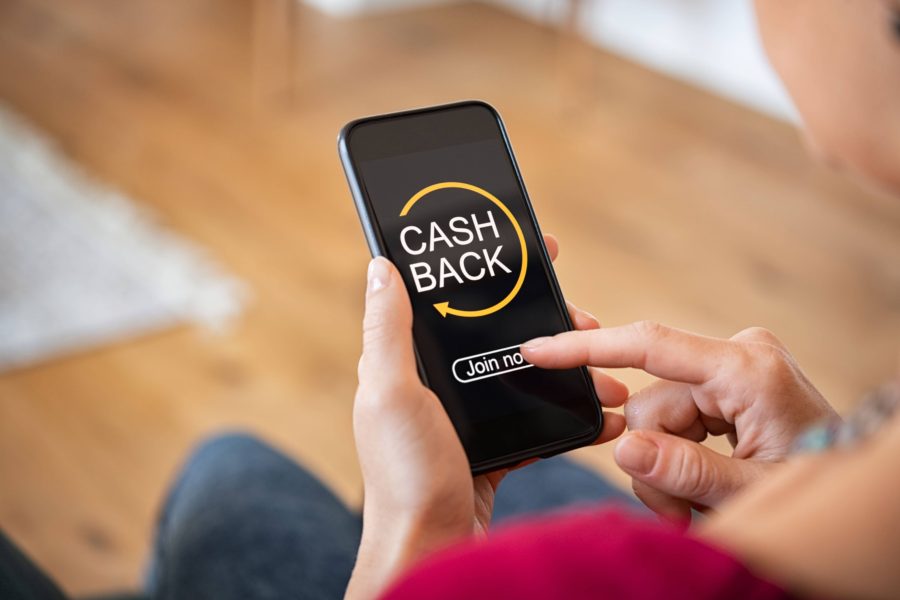 Groceries are an essential purchase, so finding ways to save or get cash back on your grocery purchases will help your bottom line. And don't worry, these aren't just a way for companies to offload the items they need to sell – we had a look and there are some big brands with some great savings. Don't take our word for it, check out the apps below and see what you think.
KOHO
Best for: Getting cash back on all purchases
Price: Free for basic features, $9.99 for KOHO Premium.
KOHO is essentially a bank account to budget and save money. It comes with a free reloadable prepaid card, but unlike a credit card you are only spending money you already have in your account so there is no interest. You always get a 0.50% to 2% cash back, and you can track your spending so you improve your financial habits and focus on saving.
Flipp
Best for: Finding the best deals from all the flyers.
Price: Free
The Flipp coupon app amalgamates local weekly flyers into one easy-to-navigate app. Not only does it show you the hottest trending deals and let you set notifications for expiring offers, but it also has a 'list' feature that lets you make a shopping list and then shows you the best deals in your area for those items – a very useful feature!
One of our great counsellors recommended this app. They said: "This website and app helps you save money and time by allowing you to look through digital flyers from various retailers that include grocery stores, restaurants, pharmacy, electronics, fashion, specialty stores, etc. You'll find deals and coupons. Flipp will even match local deals with the items on your shopping list! 
Checkout 51
Best for: Getting cash back on groceries and other household items
Price: Free
With Checkout 51 you'll get new discount offers every Thursday morning, which will stay live until the following Thursday. No coupons are required and you can cash out your cash back balance when it reaches $20 or more. Canadian-developed, it's a clever couponing app that lowers your grocery shopping bill indirectly by offering you cash back on popular grocery store items.
Caddle
Best for: Getting cash back on groceries
Price: Free
Caddle is a grocery cash back app similar to Checkout 51, only available in Canada. Just like Checkout 51, you can cash out rewards when it reaches $20 or more. Not only that, you also get paid to answer short surveys and watch video ads every week – not bad!
Ampli
Best for: Money-earning app for shopping
Price: Free
Start shopping to get instant cash back with Ampli. Also developed in Canada, Ampli is a creation of RBC. The great thing about Ampli is that you can double dip and continue collecting regular rewards points from other cards you have while still earning cash back.
PC Optimum
Best for: Earn points on groceries to put towards future grocery purchases
Price: Free
With PC Optimum you can earn points with each grocery trip at participating Loblaws stores. Use the app on your phone to customize your savings and redeem points whenever you like. Deals change weekly and there are offers to double your points on certain days or items, so it pays to keep an eye on the app.
Best websites for saving money on shopping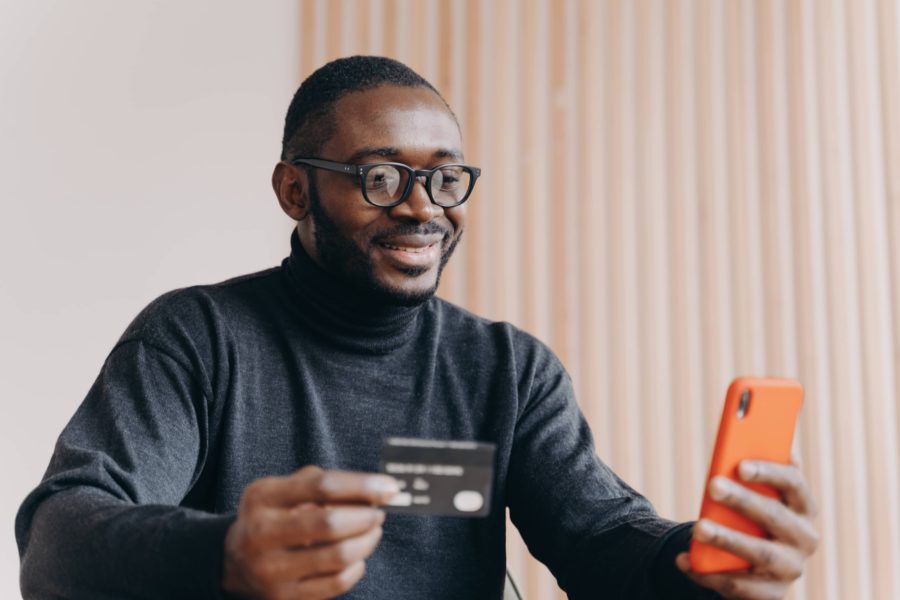 Many of the websites that promote saving money are connected to shopping and designed to help you cut costs when buying clothes and entertainment. While this can shave money off the final price, it can be a slippery slope that leads to spending more money rather than less. Be mindful to only use these websites when you are shopping for needs vs wants. These two websites have good reviews for saving consumers money, but remember, the best way to save is to buy less.
Rakuten
Signing up for a free account on Rakuten takes less than 30 seconds and can pay dividends if you are a big shopper. Stores pay Rakuten a commission for sending customers to their site, Rakuten then pays some of that commission back to you in the form of cash back. One of the cool things about Rakuten is that it can work as a Chrome plugin. Simply download Rakuten to your Chrome browser, and take it from there!
Ibotta
Similar to Rakuten, Ibotta gives you cash back on many of your purchases. Just login through your browser, start shopping and start earning that cash back. Ibotta also has a Chrome plugin to make your cashback shopping that bit smoother. They have a blog, with lots of great advice, and currently have a sign-up deal offering 100% cashback on your first purchase.
Honey
Honey is perhaps one of the most famous money-saving sites. Unlike Ibotta and Rakuten, the main focus of Honey is coupons, not cashback. However, just like the last two sites, Honey has an easy to use Chrome plugin that makes saving money very automatic. The idea is that you shop like normal and they do the work, finding you discount coupons whenever they are available.
Extra tips to save money
While there are a lot of apps, websites, books, and podcasts about saving and budgeting, our money is on the experts. Our debt counsellors have over 20 years of experience helping clients take a slow and steady approach to paying down debt and saving money. We've got a jam packed tool kit of resources and strategies that work and have helped thousands of clients reach their financial goals. Our website is a goldmine of resources and free online courses designed to help you where you are at, one day at a time. Here are three quick tips to get you started:
1. Incremental daily savings
Start with $1 a day and increase that amount everyday. Depending on your income and expenses you may decide to increase by a quarter everyday, or by $1 everyday. Pay yourself first and watch your savings grow! If you need help to keep on track, try the 52 Week Challenge app mentioned above.
2. Money Mentors Spending Plan
Sometimes the main obstacle to getting started on saving money is simply knowing how to plan. You'd be amazed how much easier things become when you have a clear direction and an easy to follow plan in front of you. That's why we developed our Money Mentors Spending Plan. It sets out your monthly expenses and assets in a clear and simple spreadsheet so you can get a good understanding of what's coming in and what's going out.
3. Savings Circles
If you are on a low income it can be challenging to save when you are hanging on to every penny to pay rent, pay bills, buy groceries and just get by. That's where Savings Circles makes a difference and helps you take control of your finances in a way that is sustainable within your limited budget. Counsellors can guide you through the process from feeling helpless with money to feeling empowered and informed.
So there you have it….
We would suggest bookmarking this page and returning to it whenever you need to. There is lots of information here, and some of it might be more or less relevant at different times in your life. Maybe there is a new child in the family and you'd like to save on some purchases with cash back. Or perhaps you've landed a new job and would like to get started on a budget. Whatever is happening in your life, we hope that our Money Tip Blog Posts bring value to you. If you know someone else who might find this resource useful, consider sharing it with them. Otherwise, thanks for reading. We wish you well on the rest of your financial journey.