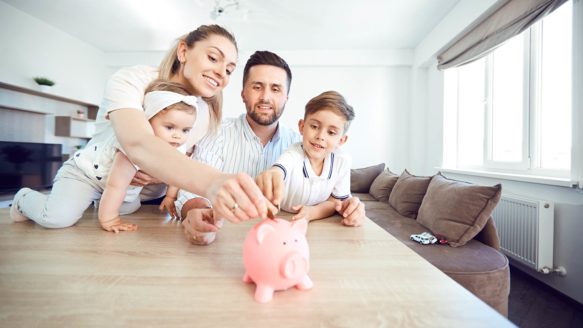 Talk With Our Kids About Money Day
Today is Talk With Our Kids About Money Day, an opportunity for teachers, parents and loved ones to teach the younger generation about money. How to earn it, spend it, share it and plan for their future.
If you are a teacher and are unsure of how to start the money conversation, or maybe you just want to reinforce money concepts already taught in the classroom, contact Money Mentors to book a free in-school presentation for Alberta K-12 students. These age-appropriate and interactive presentations align with the Alberta curriculum of studies while teaching kids about money.
We also encourage families to continue the discussion at home by sharing money concepts and experiences with kids. Money Mentors offers free extension activities for each grade level. These extension activities are a great way to reinforce concepts taught in the classroom or to provide ideas for age-appropriate money topics at home.
And for further financial education, help your youth create a budget with our free downloadable youth spending plan or complete our free online courses, Enrich Your Kids and Managing Money & Understanding Credit For High School Students.
Happy learning, everyone!