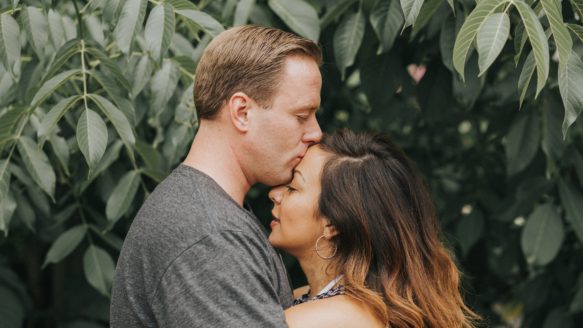 How Ray and Denise Paid Off Over $121,000 in 5 Years
In just five short years, Ray and Denise tackled their $121,027 debt load with the help of Money Mentors and their counsellor, Jason.
Deciding to contact Money Mentors came quickly after seeing a commercial on TV. Things had gotten so tough financially, Denise mentioned this was the only option that fit what they were looking to do.
"It was either lose the house or go file bankruptcy," said Denise. "We didn't want either of those things, and that is when we found Money Mentors."
How did it happen?
Often, debt becomes difficult to manage when the amount coming in doesn't match the amount going out. This was certainly the case for Ray and Denise.
With seven maxed out credit cards and Denise taking time off work to support a sick relative, the money started dwindling down and the couple could no longer afford to pay their debt.
"We were overspending at the time and we didn't have enough money coming in," said Denise. "It had gotten so bad we were using one credit card to pay off another credit card."
Denise admitted that owing money was a terrible feeling that left her feeling sick to her stomach all the time.
Overcoming job loss to become debt-free
At their first appointment, Ray and Denise met their counsellor Jason.
"When we met Jason, he was fantastic and you could tell he was compassionate towards people. It was a very comfortable meeting," said Denise.
After looking at their current financial situation and weighing all the options, Jason encouraged them to give the Orderly Payment of Debts (OPD) program a try.
"The best thing that happened during our time with Money Mentors was that the collection calls finally stopped," said Denise. "Those are the worst calls in the world, and they certainly don't make things easier."
The couple agreed to get rid of all forms of credit and stick to a strict budget that was designed to help them repay their debt within the five-year timeline.
However, things with Alberta's economy started to waiver and both Ray and Denise suffered from job loss after job loss.
"Jason was excellent," said Ray. "We kept getting laid off and when that happened we would call Jason and he would say "let me talk with my boss and see what we can do", and he just kept reassuring us."
Eventually they weathered the storm, and ultimately decided it was time to sell their home and move on.
"If it wasn't for you guys, we don't know where we'd be right now," said Denise. "Being with Money Mentors really helps relieve stress and cope with it all."
A future of debt freedom
The day that Ray and Denise paid off their debt was one of the best days of their lives.
"It's really hard to explain," said Ray, when discussing how it felt to finally become debt-free. "It was like a huge weight off our shoulders. We're embarrassed that we even got here, but we now see that there is a light at the end of the tunnel."
The two are now starting to save for retirement sometime over the next ten years, and are looking forward to continuing to manage their budget and stick to their financial goals.
Ray and Denise both agreed that they would recommend Money Mentors to anyone who was ever going through financial struggle.
---
Money Mentors would like to thank Ray and Denise for sharing their story. Congratulations on becoming debt-free!
If you would like to share your story, please contact our Marketing Manager.