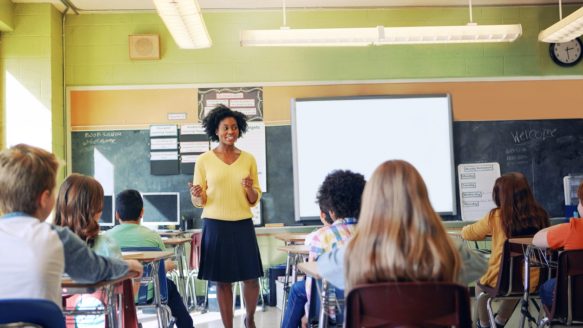 Money Mentors at Alberta Teachers' Convention
Money Mentors is on a mission to educate and strengthen the financial knowledge, skills and confidence of Alberta's youth. Each year, Money Mentors attends the Alberta Teachers' Convention to reconnect with teachers, school administrators and other education professionals. With the constantly evolving landscape of the education sector, and the ongoing difficulties of the pandemic, we always aim to maintain a clear and open dialogue with our province's educators to ensure that we are up to date on any and all issues facing schools in Alberta.
We'll be at the 2023 Alberta Teachers' Convention during the dates listed below. Come and say hello, or get in touch beforehand if you have any questions.
February 9th – 10th: North Central Teachers' Convention, Booth 325 (Edmonton)
February 16th – 17th: Calgary City Teachers' Convention, Booth #607 (Calgary)
February 23rd – 24th: Palliser District Teachers' Convention Booth #121 (Calgary)
March 2nd – 3rd: Greater Edmonton Teachers' Convention, Booth #525 (Edmonton)
Free School Presentations for Kids and Youth
By offering free, in-school and virtual presentations to K-12 students across the province, we are ensuring healthier and brighter financial futures. Our presentations are age-appropriate and aligned with the Alberta school curriculum, so teachers and parents can feel comfortable about the quality of financial education their children and youth are receiving. We also offer engaging extension activities for teachers and parents to download, as well as our very popular Conquer Cashalot game.
If you'd like to learn more about how our in-school programs can help your students, browse through our presentations, read our FAQs or contact us.
Book a FREE School Presentation with Money Mentors
Teachers' Reviews for Money Mentors' School Presentations
"The content was very applicable to my students and included very authentic examples. Matt was wonderful with the kids. He engaged them, answered all their questions and had very good class management skills. We feel very fortunate to have had the chance to experience the program. Thank you!"

"I loved the presenter's energy! So strong, clear and energetic. I thought the presentation was great and very useful for my students."

"The youth presenter did a very good job explaining finances to my students!"

"Thank you for being a valuable part of our school community, I feel blessed to have witnessed how much you have enriched our students' learning at Salisbury."